The BEST Dominican food you´ve ever tasted (INCLUDED!)

​Friendly and knowledgeable staff

Experience the real Dominican Republic

Learn Spanish

​Walking distance to nightlife, restaurants

Beautiful nature views and tours

​There are no tourists here!

​Very safe for solo travelers

Support the local economy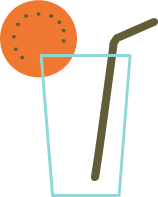 STAY
Casa De Las Anas is a family-run guesthouse in the mountain-town of Monción in the Cibao region of the Dominican Republic.
We offer 3 delicious home-cooked meals daily included with each room rate.
Casa De Las Anas is an ecotourism attraction very different from the beach or typical tourist resorts. Come here for relaxation and a real taste of small-town Dominican Culture.
Casa De Las Anas is a great place to practice your Spanish and an excellent setting for kids.
Here, you will feel like part of the family and be amazed by the friendly genuine people you meet.
GUESTHOUSE
AT
I'm a paragraph. Click here to add your own text and edit me. I'm a great place for you to tell a story and let your users know a little more about you.